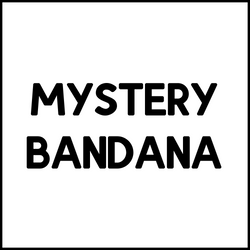 Finding it too hard to choose just one of our fun designs! Well now you don't have to because we will do it for you (plus you get a discount). Simply add this item to cart and we will ship you one of our choosing. Fun! 

Why not add that little something extra to your next outfit. The perfect fashion accessory. You'll find dozens of uses for this bright and colourful square.
Perfect for every occasion: Raves, Festivals, Drag Performances, Circuit Parties, Pride, Mardi Gras and so much more!